3 Payday Loan Alternatives that You Need to Know About
Published 10:21 am Thursday, April 28, 2022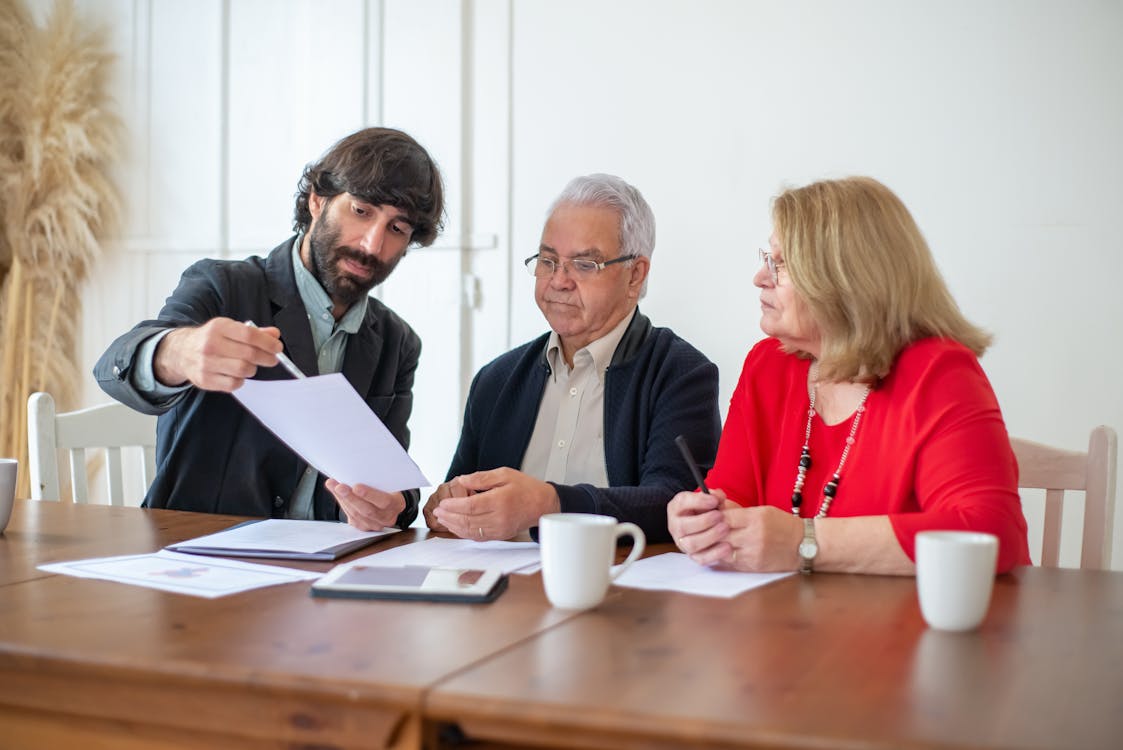 Sponsored content
If you're in dire need of money because of an emergency or something similar in nature, the first thing that probably comes into mind is payday loans. Payday loans, or as some people call them, salary advances, are short-term loans that give you the ability to borrow against your next paycheck. However, because of the immediate nature of the loan, it typically has a high-interest rate.
Of course, this interest rate or fee depends on the lender you chose to take the payday loan from and the amount you borrowed. Also, one of the best features of payday loans is that they tend not to have strict requirements when it comes to credit checks. Some lenders don't even require them and instead look at the person's ability to pay it back.
Although payday loans are quick, easy, and convenient, they aren't necessarily the best option for you. In fact, some people don't prefer going with payday loans unless they're out of choices. If you're looking for some alternatives, here are some you might be interested in.
Credit Union Loans
Credit unions work similarly to banks as they offer the same products and services like personal loans, credit cards, direct deposit, mobile banking, etc. Their main difference from traditional banks and lenders is that they are non-profit organizations. This means they generally have a lower interest rate on the loan and pass on savings to their members. 
Credit unions are member-owned organizations that operate to help their members financially. Although lower interest rates on their loans, high-interest rates on their savings accounts, loan discounts, and better repayment terms all sound good, there's a catch. 
First, you need to be a part of a credit union. Credit unions are typically found among homeowners associations, PTA members, churchgoers, and the like. Also, it's not just enough to be a member. Sometimes, a member has to be in good standing with the organization or have significant contributions to it.
Bad Credit Loans
One of the most common reasons people opt for payday loans is that they have little to no credit check when applying for one. This is probably because they have a bad credit score overall. If you're one of these people, you're probably considering a payday loan online. However, there's a type of personal loan that you can get if you have bad credit, and it's bad credit loans.
As the name suggests, bad credit loans are a category of personal loans designed for people who have low credit scores or just starting their credit. Bad credit loans are usually the type of loan to go for when someone isn't eligible for a traditional personal loan. However, they do work the same as personal loans. The lender will give you the money in one lump sum and you'll have to pay it back in monthly installments.
They are typically founded in traditional banks and lenders. As we all know, traditional banks and lenders typically have stringent loan requirements. They will review your creditworthiness and see if you're eligible for a regular personal loan. However, when you aren't, they have the choice to offer you a bad credit loan. 
As mentioned before, bad credit loans work the same way as regular personal loans but with a catch; they tend to have higher interests. Also, they have a strict repayment schedule and usually charge fees when you miss a single payment.
Pawn Loans
To get a pawn loan, you need to have something that you own that's valuable. Popular items that'll get you money are jewelries, paintings, gadgets, vehicles, etc. You can even pawn peculiar items that might pique the pawnshop owner's interests.
Of course, also, you need to be willing to make that item your collateral. The staff would then undergo appraisal. Item appraisals will assess the item's current market value, resale potential, and condition. After that, they will then decide if they want to offer you a loan or not based on the appraisal. If the item gets through the appraisal stage, you'll go home with the money and the pawn ticket if you accept the loan. 
This pawn ticket is important because it lets you take back the pawned item. You return at the agreed time, usually a few weeks or a month at most, to pay back the loan and get the item you pawned. 
Final Words
Although payday loans are fast and convenient, they aren't necessarily the cheapest option. They have a mixed reputation, so you might as well opt for alternative options. 
More Sponsored Content